Welcome to Lazar's Parent Teacher Council (PTC)
The Lazar Parent Teacher Council (PTC) is an organization consisting of parents, staff and Lazar administration that work together to enhance our student's experience throughout middle school.
One of our greatest functions is to channel information to and from the school. To ensure you are well informed, please join us at our PTC meetings. We also send out our Monday Memo, you guessed it, every Monday. It contains activities for the week, information concerning Lazar and our community.
There are many opportunities in which to get involved.
If you have any questions or concerns, please feel free to email the PTC our email address as follows:
robertlazarptc@gmail.com
---
PARENT PROGRAM - PARENTING THE SNAPCHAT GENERATION
Monday, January 9th at 6:30 PM in the Lazar Cafeteria
NEW LAZAR APPAREL FUNDRAISER!!!
The Lazar PTC is pleased to offer new Lazar apparel and spirt wear this year!
To place an order:
* Please fill out the order forms (note that one order form must be filled out PER ITEM)
* Put all order forms and a check made out to "Lazar PTC" in an envelope labeled "Lazar PTC - Apparel Order"
* Have your child return the envelope to his/her homeroom teacher
*** Orders will be accepted through January 13th.
*** Please contact Jodi Benson (jodibenson@optonline.net) or Stacey Blumenthal (staceyblum@optonline.net) with questions.
NEW THIS YEAR - ONLINE DIRECTORY!!!
Thank you to our Lazar families that have already confirmed their data and have received access to our Online Directory through https://www.myschoolanywhere.com! Your online directory access is valid for the 2016 – 2017 school year.
DON'T HAVE ACCESS TO THE DIRECTORY YET?
Gaining access to the Online Directory involves two steps:
STEP 1: COLLECTING INFORMATION
If you are NEW to Lazar, or you did NOT receive the 8/30/2016 data confirmation email (from EMAIL with the subject: Lazar Online Directory of Families (Buzz Book) Confirmation & Display Options), visit the secure link below and follow the instructions.
https://www.myschoolanywhere.com/join.a5w
Join Code: LazarNJ
STEP 2: ACCESSING THE ONLINE DIRECTORY
Only those families that have paid for Lazar online directory access may gain access to the Online Directory. Online access ($12 per family) is paid via PayPal at the end of the online process. Once we confirm payment, and have received and reviewed your family's information, you will receive an email with login instructions.
You can access the family directory from any internet connected device: your computer, smart phone, iPad, etc. To see directions on how to add the MySchoolAnywhere Login ICON to your smart phone, visit www.myschoolanywhere.com/gomobile.html
Any questions about the Online Directory process? Please contact Lisa Tubbs (include link to lisaitubbs@gmail.com).
Homework Free Nights for the 2016-2017 school year are

:
October 19
December 6
March 9
May 16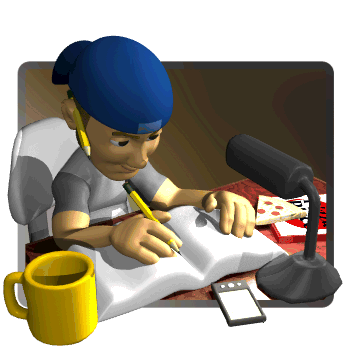 The guidelines that have been established for all teachers to follow are:
**No homework given on "Homework Free Night
**No tests given the day after "Homework Free Night
**No doubling up on homework before or after "Homework Free Night